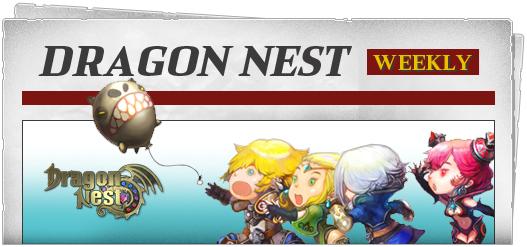 Adventurer's League Board, April 27, 2012
Greetings, Davidoids!
Are you ready to RUMBLE? Man, I feel like I've been waiting weeks to say that. But now I can, because the Guild Rumble is here! And I'm not just excited about people beating each other up, either. There's a whole mess of events still going on, along with neat new gear and items in the Dragon Vault. If I didn't know better, I'd think it was my birthday! But it's not. My birthday, that is.
Check in next Friday for all the week's most important occurrences.
Your hero,
David the Unflappable
Headlines
Guild Champions Update


The Guild Rumble has come, and it's brought plenty of goodies with it! Read up on the new competition, new gear, and more!
Guild Rumble System


It's here! No, not my birthday! Guilds all over Altera are gearing up to throw down in the Guild Rumble. No matter how big or small your guild is, there's something for everyone!
Guild Mates Unite!


There's only a few days left in the Guild Mates Unite event! Get up with your comrades and show the world the power of teamwork!
Nest Parade!


The Nest Parade is coming to a close in just a few days! If you're looking to build that Apocalypse weapon you've always wanted, now's the time to get to it!
Dragon Vault Update: Soldiers of Style


What's the point of winning a battle if you're not looking good while you do it? I have my rugged good looks, of course, but for everyone else, the Dragon Vault is stuffed with hot new costumes, pet dyes, and helpful items!
Check out the latest fashions, gear, and more!
Dragon Egg Update: The Dire Wolf Emerges


For those of you wanting a more fearsome mode of travel, the Dire Wolf is your ticket to getting around while scaring the pants off onlookers. How do you suppose they get the wolf in the egg, anyway…?


Community Spotlight



Dragon Nest's Camaraderie Showoff
Looking to score some Scales doing what you do best? Send us a screenshot of you and your guild taking on a boss or doing some PvP, and you could win big!
Wish Twixter luck on his next egg run!
Forums member Twixter has posted a little good luck charm for his next egg run. Drop by to see his special pal!