**UPDATE**

All 07/12 and 8/12 rewards have been distributed.




Participants in the Race to 60 Event are hustling to level 60 as fast as possible, but it's not always about speed! If you're more interested in the journey than the finish line, the Journey to Level 60 Event is perfect for you. Take part in the 3 challenges below to win rewards and get to level 60 at a slightly more leisurely pace. All 3 challenges run from June 20th to August 9th.

Challenge 1
Details: Reach Lv. 60 with one of your current characters.
Reward: 2 Dragon Eggs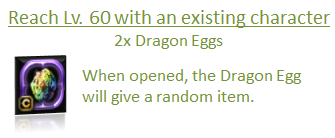 Challenge 2
Details: Reach Lv. 60 with a new character.
Reward: 2 Dragon Eggs, 2 Golden Eggs, "Zero to Sixty" Permanent Title (Phys/Magic Dmg+55, Str/Agi/Int/Vit+40, Critical+400, MaxHP+1000)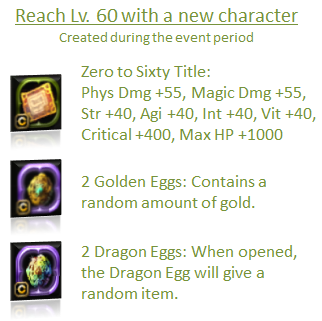 * The new character must be created during the event period.

Challenge 3
Details: Reach Lv. 60 with 4 characters on the same account.
Reward: 1 pair of permanent Robo Gadget Wings will be sent to your account's special storage.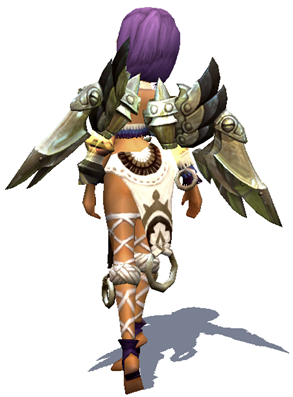 Don't let the first player to level 60 steal all the glory! Equip your fanciest gear, sharpen your skills, and complete the challenges to prove it's all in the long game.

*Characters on the account can be old or new.
*Winners cannot overlap with the Race to 60 Event.
*Rewards will be distributed starting 07/12 and 8/12.