**UPDATE**

All 07/17 rewards have been distributed.
An enormous meteor has struck Liverwort Marina, bringing monsters from another world to Altera. These hulking abominations have been scaring off any adventurer who dares enter the area, but someone's got to deal with them. Annihilate these fearsome foes to show them that no one messes with your home planet!
Date: 06/26 – 07/16
What: Clear Mutant Habitat, Crash Site Perimeter, Shadow Trail, Ground Zero, & Mutant Temple on Abyss difficulty.
Reward: 20x Quality Altheums, 20x Quality Diamonds, 10x Life-giving Essence, 15x Goddess Teardrops.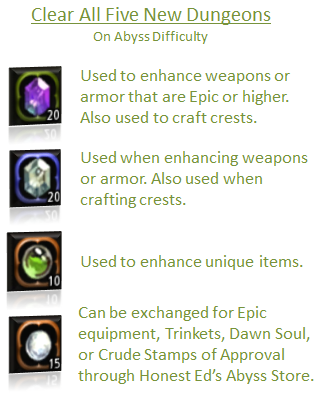 *Rewards will be distributed starting July 17th.
*All dungeons must be completed by the same character.

*Limit one character per account.
*All rewards will be distributed to the account's Special Storage.