Hello, Adventurers!

Welcome to Dragon Nest. There's a fantastic new world before you, ready to explore. To kick off the adventure in fine style, join the Dragon Nest Game Masters (GMs) for some exciting live events!
The festivities start tomorrow,
August 2, 2011
and run from
1
-3 PM (PDT)
.
Event 1: "Save the GM!"

Details: Oh, no! A GM has been injured and you'll need to protect him or her as they follow you through a dungeon of your choice. Can you and your party fight off terrible monsters and keep the GM alive?
Event 2: "Monster Party!"

Details: Follow a GM to a dungeon and watch as high-level monsters you've never seen appear and attack. How many can you take on before the end? Can you make it through without getting killed by the monsters?
Event 3: "Dance Party!"

Details: Meet the GMs in town for some dancing. You can meet and greet the Dragon Nest GMs, chat with them, ask some questions, and get to know the folks who'll be helping you make Dragon Nest a great place to play!
We hope you'll join us for a little GM-generated mayhem and a whole lot of fun!
GMs can be identified by their fancy headgear and if they have
[GM],
GM-, or (GM)
 in their names.
Argenta (East) – (GM)Name
Gerrant (East) – [GM]Name
Velskud (West) – GM-Name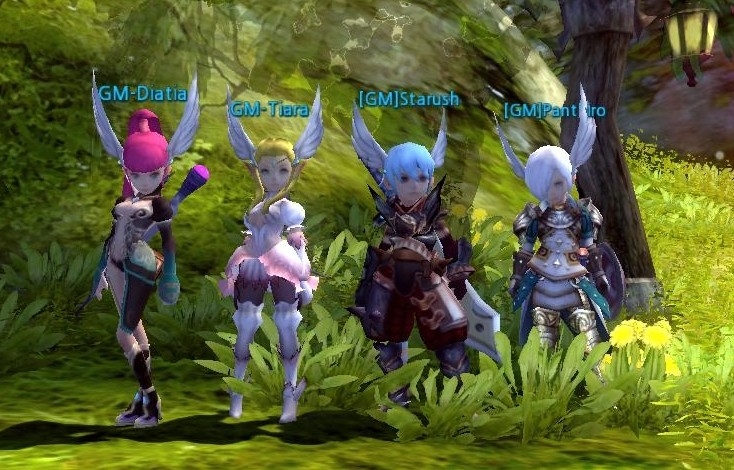 *GMs will randomly appear across the East and West servers for the events.



-The Dragon Nest Team-