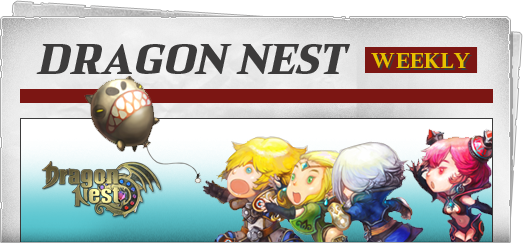 Adventurer's League Board, September 23, 2011


Greeting Adventurers!

Welcome back to Dragon Nest Weekly! Well, the big day is coming -- launch day! It seems that as the game goes live, we're heading off to Saint's Haven in search of new excitement! If you'd like a sneak peek, why not check out dragon nest TV? We're still acknowledging the sacrifices adventurers make every day by giving something back just for logging in. Be sure to be in game during the Login Roll Call Event! We've got some winners for the Jealous Atrium, which of course, I let you all win by not participating. There are some happy winners of the "Don't you hate it when..." comic contest along with some great images of new bosses you're going to have to face (if you need help, call me!). Read Dragon Nest Weekly if you want to be as great an adventurer as me!

- David

Headlines

Dragon Nest Launches: Welcome to Saint's Haven!


The airship has been repaired and your story continues. Coming September 28th, come join us in Saint's Haven, the gateway to adventure! New regions and ten new dungeons open up for exploration as you continue the epic story line. Track the corrupt dragons, develop friendships with new NPCs, take part in over 500 new quests and chase after 250 new Achievements!

Welcome home!


Dragon Nest TV: Unveil Saint's Haven




Are you in the know about all things Dragon Nest? Not if you're not watching Dragon Nest TV! Get into the game in a whole new way with Dragon Nest TV, our streaming web show that follows your Community Representatives as they play through the vast world of Dragon Nest!

Check it out!


Sound Off: The Login Roll Call Event


Between running dungeons and battling each other in PvP, we know you're giving us your all in Dragon Nest. Now, we think it's time you got something back. How does free stuff simply for logging in sound?

Come on in!


*Update!* Challenge the Jealous Atrium!
Winners have been selected and awarded! If you met the requirements, be sure to check your in-game mailbox and Gift Box of the Dragon Vault to see if you are one of the lucky winners! Congratulations on beating round 6, 12 or 18 of the Edge of Darkness!

Get the details


Dragon Nest "Don't you hate it when..." Comic Contest
We wanted to hear what annoyed you and you answered with more creativity than we ever imagined! Check out the winners of the Dragon Nest "Don't you hate it when..." comic contest and laugh through the tears!

Grrrrrrr...


Saint's Haven: Bosses

Excited about the new update? Look no further! We will be posting daily screenshots of the new bosses that will be included in the upcoming Saint's Haven update!   
Ready? Fight!
Earn Bonus NX with PayByCash


Looking for a convenient way to get NX Prepaid? Want to make your cash go further? For one month only, when you use PayByCash you'll earn bonus NX!

Get the details!


Question of the Week

It's time for the Question of the Week! With the announcement of the new Saint's Haven update, what are you looking forward to and why?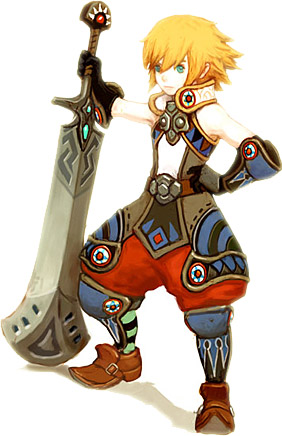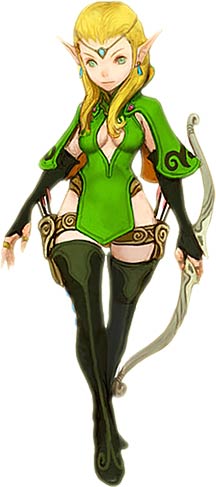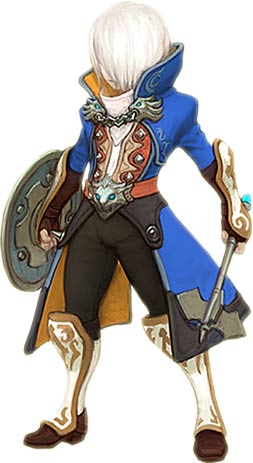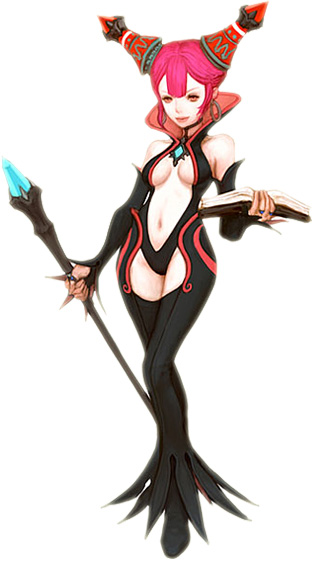 "The great city is that which has the greatest man or woman: if it be a few ragged huts, it is still the greatest city in the whole world." -- Walt Whitman 
Here's what some of your fellow Mercenaries said:


I'm looking forward to more hilarious moments of NPC dialog that cause me to literally laugh out loud. -- Ian R.   

I'm looking forward to the new skills because this will somehow balance out the PvP imbalances between the different jobs/classes. Aside from this, I'm also looking forward to the new quests and dungeons where we can unleash our new and powerful skills!! - Vince P.       

I'm looking forward to a plethora of new dungeons to explore, more opportunities to interact with the progressing storyline and character NPC's, and the increased level cap to expand my character's skills!! Can't wait! - Jabari S.      

Check out the discussion on Facebook


What are you waiting for? Start the game now!