It's a jungle (and a cavern, and a desert, and an infested ruin) out there! As we battle against an ever-expanding array of deadly monsters and savage creatures, we felt it was time to fight fire with fire. Thus we present the latest Dragon Nest update – Deadly Menagerie! Get yourself a new pet to help in battle and collect your loot when you win. Pick up some animal knickknacks along with new outfits and hairstyles in the Dragon Vault update. Bring out your animal side during the "Declaration of Love" event and go bestial on other players in Forlorn Ruins, the latest PvP map.


PET SYSTEM

As we dig deeper into the mysteries surrounding Rose and take on ever-tougher challenges, we've found that even the mightiest adventurer needs a little help now and then. Well thanks to our friends at Super Slop ™, we're proud to introduce the Dragon Nest Pet System. With the Dragon Nest Pet System you'll be able to get yourself a loyal companion that will follow you around virtually everywhere. These pets provide valuable stat bonuses and can even assist you in battle! With Dragon Nest pets, nothing is out of reach!



For more information on the Pet System, click here.



NEW DUNGEON – Furious Mezzanine
…As told in the most ancient of texts, the world became tainted when the Goddess Vestinel poisoned her sister Althea. Falling into deep slumber, Althea was condemned to a half-life of tortured dreams. I have discovered that Althea still dreams, and her nightmares seep into our reality. It falls upon the Priestesses of Darkness to seal the wounds of the world.
-- The Secret Diary of Jacob, sealed by the Clerics' Order under penalty of death.

You've been to Rozin Sanctuary, a hidden place where the Priestesses of Darkness use ancient powers to keep the corruption of the Goddess Althea from bleeding out to the world. Alas, even with your help, it was only enough to temporarily stop the wounded mind of the Goddess. Now a new call is going out to adventurers to take on another 35 levels of non-stop action in the Furious Mezzanine!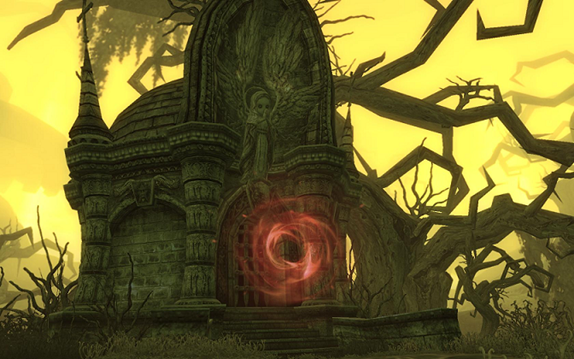 For more information on the Furious Mezzanine, click here.


NEW PVP MAP – Forlorn Ruins

The town was once haunted by ghouls, demonic flesh-eaters crafted from unwilling heroes. When the undead were cleared out though, many wondered what treasures or dark magical secrets might lay within its abandoned streets and buildings? But the dark spirit of ravenous greed that created the ghouls still haunts this Goddess-forsaken town and now the streets echo once again with the sound of battle. Adventurers are facing off against other adventurers, battling over treasures that may not even exist!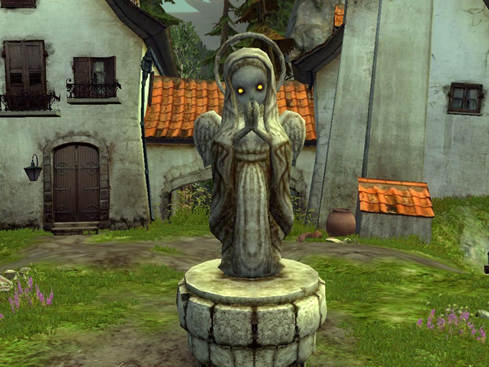 Notes:
-      Map name: Forlorn Ruins
-      Modes Available: Respawn, Rounds, Protect, Free-for-All
-      Forlorn Ruins can host up to 16 players (depending on mode).
EVENTS – "Declaration of Love"


Everything you do, all the monsters you fight and the perils you face, is all done out of love for your king, your nation, and of course those sparkly shinies you pick from your enemies' steaming corpses. Given such boundless love, surely one day is too short a time to celebrate such nobility? Log in and get daily gift boxes during the "Declaration of Love" Events!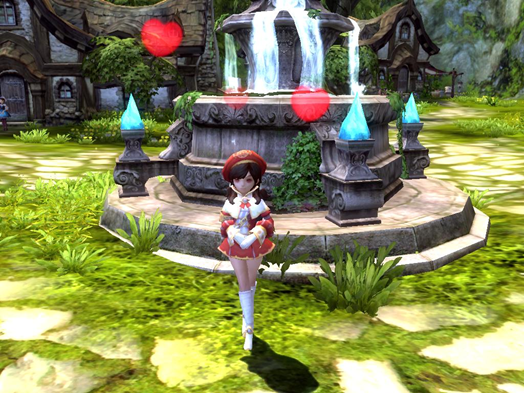 To see more information, click here.

Bonus EXP events are also still going on. Level up with a little help!
To see more information, click here.
Dragon Nest is all about giving back and getting ahead. With the Dragon Nest Gives Back event, for every purchase you make in the Dragon Vault, you'll get 20% of the value back in Scales!
To see more information, click here.
DRAGON VAULT UPDATE – Feasts for Beasts
The launch of the new Dragon Nest Pet system means that you'll need all sorts of cool stuff to support your new furry companion. Fortunately the Dragon Vault has got you covered with an assortment of pet accessories and clothing that can not only make your pet cuter, but can make you deadlier by increasing your stats! In addition there's a host of exciting new hair styles and fiercely fresh new fashions to help you bring the heat to the heart of winter!

To see more information, click here.
And remember – with the Dragon Nest Gives Back event happening now, for every purchase you make in the Dragon Vault, you'll get 20% of the value back in Scales!
To see more information, click here.
BUG FIXES
-   Manticore Nest (Hell) now appears correctly in the dungeon hub UI.
-   The Event window now displays the correct number of gifts the player should receive.
-   Chaos Rift portals in the Garden of Eternity, will now open when the player has dimensional keys.
-    Typo in hair style descriptions have been fixed.
SYSTEM IMPROVEMENTS/CHANGES
-    Stacking limitations of all rarities for Crystal, Onyx, and Diamond Sparks have changed to 10.
-    "Face" descriptions have been revised.
WEBSITE IMPROVEMENTS/CHANGES


-   Players can now reset their 2nd passwords. To find out how, click here.