**UPDATE**
All rewards have been distributed.
Congratulations to the following winners of the Level 40 Superior Vortex Geode Pouch (Epic):
-          Archer Class: ScrambleEGGz
-          Cleric Class: Aschix
-          Sorceress: PianoMouse
-          Warrior Class: xFactorLvOne
Additionally, congratulations to the following participants who received 5x Dragon Eggs for submitting videos:
-          fluffies
-          YouJelly
-          utai
-          Adastra
-          MyloXyloto
-          CabelJudah
-          ChaoxGod
-          UmbrellaMan

You may be able to topple the greatest monsters with ease…but how FAST can you do it? We're challenging Altera's greatest heroes (that means YOU!) to show the world your swiftness and skill. Every week of May, we'll announce a dungeon for everyone to speed through. Record yourself obliterating your enemies and put in on YouTube for a chance to win an amazing prize!
The first run starts May 2, so sharpen your blades and get ready to run!
Details:
Each week in May brings a different dungeon to challenge. To win, you need to get the fastest Abyss solo time during the week.
Periods:
Week 1 (May 2 – May 8): Graves of Unrest
Week 2 (May 9 – May 15): Desolation Point
Week 3 (May 16 – May 22): Ruins of Lost Time
Week 4 (May 23 – May 30): Black Sovereign Tower
Prizes:
The player with the fastest clear time from all servers, per week, will receive the following:
-       Level 40 Superior Vortex Geode Pouch
To be considered an eligible entry, a player must submit a video of his/her character completing the dungeon from start to finish by themself.
Begin recording your run by pressing the 'Scroll Lock' key while in-game. You may also use any other recording programs as long as your video meets all the requirements.

NOTE: Pressing the 'Scroll Lock' key will save the video into the "Movie" folder of Dragon Nest. This is located here: 
For Windows 7: [Drive]:\Users\[user name]\Documents\DragonNest
For Windows XP: [Drive]:\ My Documents\DragonNest
You can adjust the video settings of your recorded video by entering the "Recording" tab within the 'Game Settings' window.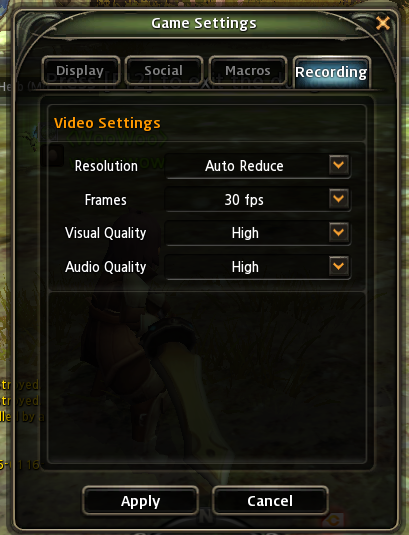 Players must upload their video to YouTube and ensure that they adhere to the following guidelines:
·      The player submitting the video must have their in-game name and level clearly visible throughout the video.
·      All videos must clearly show the results screen at the end of each run.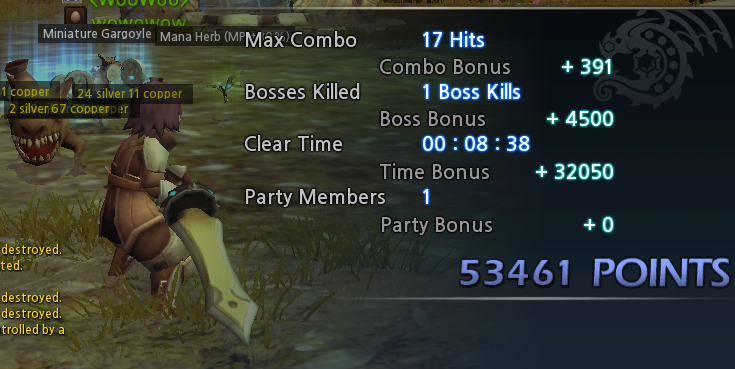 ·      No profane language can be visible or audible throughout the length of the video.
·      All entries must not be edited in any way. This includes both the gameplay and the video. Videos that have been modified, cut, or rearranged, or showing modified game clients, will immediately be disqualified.
·      Videos must be uploaded to YouTube during the following periods:
o   Week 1: From May 2, 2012 to May 8, 2012.
o   Week 2: From May 9, 2012 to May 15, 2012.
o   Week 3: From May 16, 2012 to May 22, 2012.
o   Week 4: From May 23, 2012 to May 30, 2012.
·      "Like" us on our official Dragon Nest Facebook page and then upload the YouTube video to our promotion page.

NOTE:
-    Rewards for this event will be distributed as follows:
o   Week 1: Starting May 9, 2012
o   Week 2: Starting May 16, 2012
o   Week 3: Starting May 23, 2012
o   Week 4: Starting May 31, 2012
-    Any submissions suspected of plagiarism are subject to investigation and disqualification.