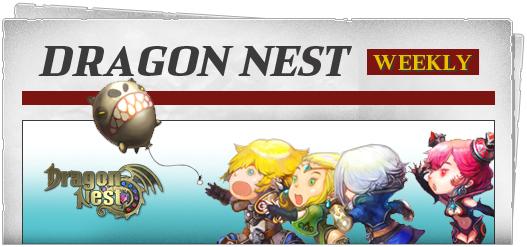 Adventurer's League Board, May 25, 2012
Greetings, David's Dungeon Delvers!

It's been a wild month, and I bet you're all itching to cash in your rewards for the Guild Rumble. You'd better trade in your points before I do, or I'll get all the prizes. After all, I got a million billion points—I would've got more, but I only joined the Rumble for one day. Really! Hey, where are you going? Don't walk away when I'm writing at you!

Your hero,

David the Million Billion Point Man
Headlines
Complete Update Notes – Rumble in the Garden



The latest update adds a whole new PvP map, the Family Month event, flashy costumes, and Guild Rumble.

Don't miss out.


Guild Reward Period – Open on the 28th!



This weekend is the end of the Guild Rumble preliminary period, and then the Reward Period begins. It's time to reap the rewards for your hard-fought battles!

Find out more.


Guild Rumble Schedule Calendar



We've got the whole Guild Rumble laid out right here, so you know exactly when all the fighting happens!

Make a date.


Happy Family Event



Not everything's about violence, you know! It's Family Month in Altera, and we know exactly how to celebrate family: with silly titles and novelty eyewear!  Come and join the fun!

Check out the details.


Dragon Vault Update: Arcane Accoutrements



With Scrolls of Unlimited Unlearning, new wings and decals, and an enchanting set of outfits, the Arcane Accoutrements update has everything you need to stand out in a crowd.

Learn about unlearning.
Community Spotlight

Dragon Nest Interviews: Guild PvP Interview

MMORPG.com caught up with our own Alden Paguia to have a little chat about PvP!


Memorial Day Weekend Bonus Event



Bonus experience, boosted item drops, and Dragon Egg deals—is there anything this Memorial Day Weekend DOESN'T have?

See what's going on this weekend.


[Week 4: Black Sovereign Tower] Dungeon DASH Event



The dash goes on! Show us how fast you can clear the Black Sovereign Tower, and you could walk away with a fancy Geode Pouch.

Get the details!

And then sign up!


OddFuture's Free Art

OddFuture has traveled from the lands of Mabinogi to draw the heroes of Dragon Nest. Check out her thread, and maybe she'll immortalize your avatar with a portrait!

See why we're a fan. 
(If link does not work, copy and paste the following link into your browser: http://dragonnest.nexon.net/community/forum#%2Fshowthread.php%3F376001-Free-Art%26nxid%3D62)