**UPDATE**

All Rewards have been distributed. If there are any issues with this distribution, please submit a ticket to Nexon Support with "Reward Gatherer Event" in the summary and we will address it immediately.

NOTE: You may have to re-log in otder to see the rewards in the Gift Box within the Dragon Vault or the Mailbox.

Ever feel like daily life just isn't rewarding enough? From June 13th to June 19th, Dragon Nest is here to help! Simply log in each day to earn a pile of rewards! For every day you log in, you'll earn unique rewards for up to a maximum of 5 days. Check out the rewards below.
-Rewards-
Log in 1 Day: Escape a tight situation.



Log in 2 Days: Who needs strategy with 10 Quick HP Gain Potions?



Log in 3 Days: Enhance Epic (or higher) Tinkerer gear.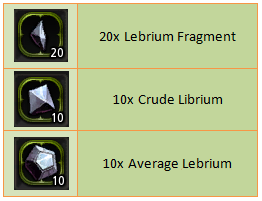 Log in 4 Days: Never quest alone.



Log in 5 Days: The possibilities are endless!



NOTES:
-      Character must be level 15 or above to receive rewards.
-      All prizes will go to only one character (selected on the website) per account.
-      Players must select their main character through the Character Info Page of the website.
o     The Character Info page can be found by clicking the link or going to Support > Character Info on the Dragon Nest Website.
o     To select a main character, simply hover over the desired character and select "Make Main Character".
o     If no main character is selected, the rewards will be given to the highest level character with the oldest creation date.
-      Changing your main character on the website during the event may delay your reward.
-      Prizes will be distributed all at once starting June 20.
Log in everyday to maximize your rewards!