Adventurer's League Board, June 15, 2012



Greetings, David's favorite do-gooders!

You guys excited yet? The Tinkerer is just around the corner! I've been thinking of getting a robot bodyguard, too. I'd name him Spaghetti, and he'd have meatballs for eyes. You know what? Maybe I'll just get a bowl of pasta, instead.

Your hero,

David al Dente
Headlines
Preview: Tinkerer



She's got cannons, energy blasters, robot minions, and power over the chemicals of life and death. What more could you want?

Read all about Dragon Nest's next class!


Character Expansion Slot Giveaway!

Make way for the Tinkerer! If you have at least one Lv. 24 character by June 19, you'll get a free Character Expansion Slot!

Find out more.


Reward Gatherer Event

Get more out of life. That's my motto! From June 13 to June 19, log in every day (up to 5 times) for a nice reward!

Get to gathering.


Father's Day Weekend Bonus Event



Shouldn't you wish dad a happy Father's Day by getting him some Approval Stamps? Get yours between June 16 and June 17, and enter a raffle for some exclusive items!

Happy Dad's Day!


Community Spotlight


Dragon Nest Cosplay Event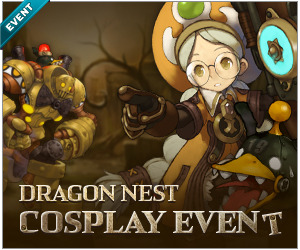 Combine your love of dressing like Dragon Nest characters with your love of sweet Razer hardware and poochums! Enter your cosplay photos by June 28, and these wonderful prizes can be yours!

Get the details.

Then enter!


Are You an Academic?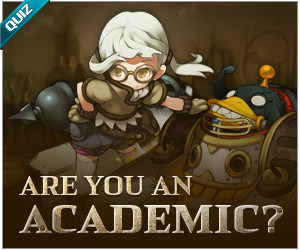 Do you know your stuff? Find out with this Facebook Tinkerer quiz!

See if you're a Tinkerer!


Tinkerer Audition

This hard-hitting documentary takes you behind the scenes in the creation of the Tinkerer.

Grab some popcorn and watch.


League of the Unfortunate: Chapter 42

Serendis has some catching up to do in our favorite Dragon Nest fan fiction.

Will Serendis ever catch up?


PandaMina's Art Commissions

Who doesn't love art? I'll tell you who! Dirty poochum-haters, that's who! Get some art today, courtesy of PandaMina's commission thread!

Don't be a poochum-hater.


Dragon Nest in MMO Vault's Top 10

In case you missed it last week, Dragon Nest made MMO Vault's Top 10 FTP MMO list!

Bask in the glory.