**UPDATE**

The winner of the rumble goes to GM Tekonos and his teams as they took down GM Flopo.

We hope you enjoyed this Epic Rumble. Keep checking back to see future GM Events.


Sometimes, a helping hand is all it takes to turn the tide of battle in your favor. This Thursday, June 28th, you'll have the best help possible as GM Flopo and GM Tekonos hoist their weapons and step into the Guild Rumble. Choose a side and help the GMs battle to victory!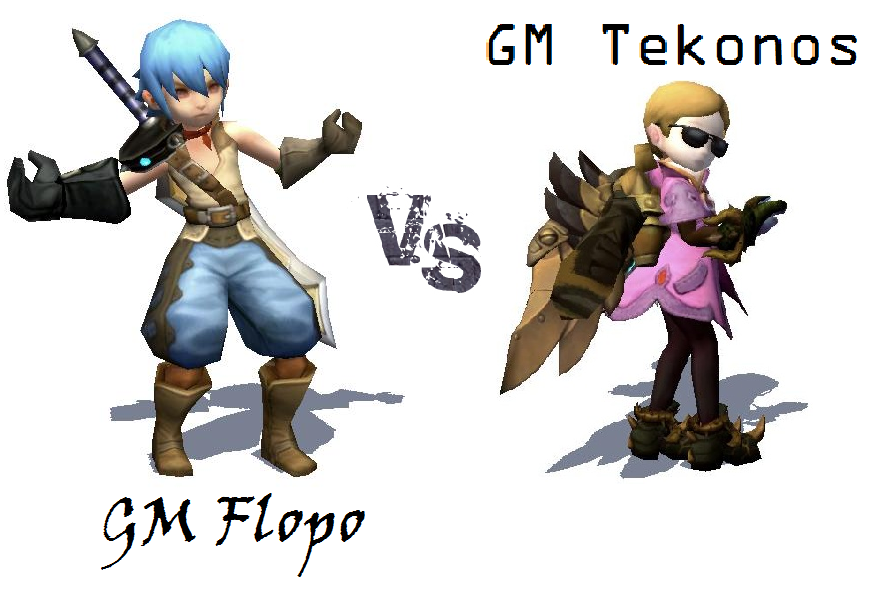 Details:
·     The Epic Rumble will run from 3PM to 5PM (Pacific) on June 28th
o   West Server: 3PM – 4PM
o   East Server: 7PM – 8PM
·     GM Flopo and GM Tekonos will play on opposing teams
·     Hordes of monsters will spawn to try and take both teams down
·     The matches will be "equalized".
Choose your side carefully, and don't let your GM down!