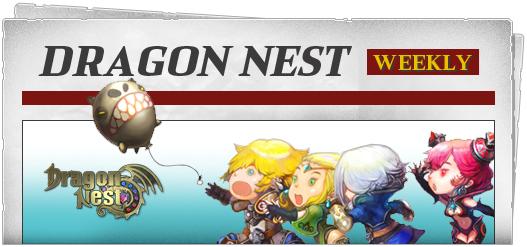 Adventurer's League Board, June 29, 2012
Greetings, Dragon Nesterinos!

I was just getting used to the sounds of cannons going off everywhere, and now you're telling me that the Guild Rumble is back? That's fine. I can handle anything Altera throws at me, as long as I've got my jellybeans!

Your hero,

David Rumble II

Headlines


Double the Jellies Event!


This weekend, June 30 and July 1, get a free bonus Item Protection Jelly for every Jelly you buy. This is the perfect time to really max out your gear!

Double your Jellies!


Guild Rumble II!



The Guild Rumble is back, and it's more sequelly than ever before! Whether your guild is a returning champion or a contender, this is your chance to show Altera what you're made of!

Find out more!


Guild Rumble II Schedule Calendar



"But when does the Guild Rumble happen?" I can hear you ask me. Well, don't worry, little buddies. David's got you covered right here!

Check out the rumble schedule.


Complete Update Notes – The Tinkerer and More



With our latest update, we got the Tinkerer, new costumes, updates to the guild system... What isn't to love?

Read all about the update!


New Class: Tinkerer



Haven't made a Tinkerer yet? Read all about her before you take the plunge. Knowledge is power!

Get to the top of the (Tinkerer) class.


Tinkerer Sprint Event



Kids sure do grow up fast these days, and Tinkerers are no exception.  As you level up your Tinkerer from now to July 18, we'll help you celebrate with some sweet swag!

Get all the details.


Dragon Vault Update: Icarian Heights



A flaming mare, robotic wings, and a pile of fierce costumes are waiting for you in the Dragon Vault. Don't be the last to find out about this month's Dragon Vault update!

Who doesn't want a harlequin hat?
Community Spotlight

Dragon Nest Cosplay Event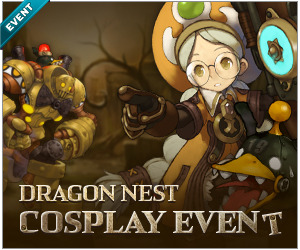 Combine your love of dressing like Dragon Nest characters with your love of sweet Razer hardware and poochums! You now have until July 2 to submit your cosplay photos!

Get the details.

Then enter!


Are You an Academic?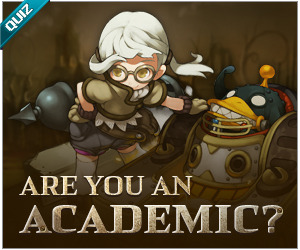 Do you know your stuff? Find out with this Facebook Tinkerer quiz!

See if you're a Tinkerer!


League of the Unfortunate

If you're looking for something to read over the weekend, check out this epic fanfic by Alilatias on the forums. Longtime readers, skip to the last page for the latest chapter!

Go camping with the crew.


iLegendary's Combo Video

Check out iLegendary's Swordsman skills in this combo compilation video.

Blink and you'll miss it!


Sincrea's Cleric King

Sincrea takes a break from being a Warrior to draw this charming young Cleric. I wish I had a crown!

Be amazed by the pretty!