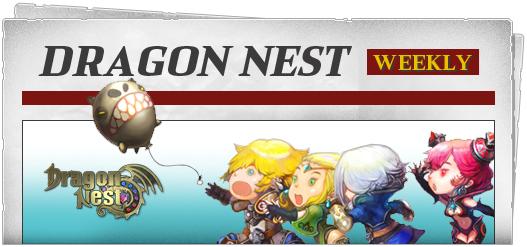 Adventurer's League Board,
August 31, 2012



Greetings David's Laborers!

It's tough being the most hardcore adventurer around. Sometimes I just want to get a little weekend training in, but it's impossible when every monster within miles runs away the second I step out of my house all decked out in my custom poochum PJ's. Now I hear the Sea Dragon is "hardcore" too. Ha. Whatever. We'll see what happens when I dust off the old Animal Hat and snap on my Fairy Wings. Then we'll see who's hardcore. I won't even need a weapon.


Your hero,


David the Hardcore
Headlines

Labor Day Weekend Bonus Event



If you're not quite as hardcore as me, I guess some of the new updates could pose a threat. That's why there's a 50% EXP bonus event going all weekend long! Time to strengthen up!
Check it out!


Pet Drive Event



Purchase a pet before September 3
rd
and you'll get a free Pet Alicorn, which can be used to revive your pet for 30 days!
Find out more!



Clear the Furious Mezzanine and Win!


If you've got what it takes to clear rounds 1-20 of the Furious Mezzanine, there's a hefty prize in it for you.

Show your skill!



Rising Tides Update



The new Rising Tides Update is full of new features and challenges for you to conquer.
See what's updated!



New PvP Mode: Wipeout



Take down the enemy team 1 on 1 in the newest PvP Mode, Wipeout!
Wipe out!



Sea Dragon Nest Hardcore Mode



So Leviatha isn't enough of a challenge for you? Crank up the difficulty and let's see what you're made of!
Up the ante!



Dragon Vault Update: Ferocious Fighters



New pets, pet color dyes, and outfits have made their way to the Dragon Vault!
See the details!

Community Spotlight

Question of the Week
It's time for the Question of the Week! If you could have any type of pet in game, what would it be and why?

"Baby version of all the characters in dn. Hahaha. Example if you ur a sm and you have a baby version of archer (with a complete unique) set XD. Why? Cute but deadly. And also mocks ur opponent as their pet whatever class they are." - Louie F.

"Dragons have already been said... but having a variety of small dragons. Some cute, some ferious-like . Each one been different elements and each having their own emotion. Example : Ice Baby Dragon breaths out a chilly ice Myst. A fire dragon spits fire. ETC each dragon giving elemental attributes to the player." -Pedro O.

"A Fluffalo...cuz how can you resist that uh...face?" -Tate C.

Check out the discussion on Facebook.