Click here for the Complete Update Notes
It's finally here. The level cap has increased to 50 and the Lotus Marsh's gates are open! Most of the details are covered in the Update Notes, but here's what else is going on in Dragon Nest!
The Return of the Fete of All Flesh
Embrace the spookiest season of all with the Pumpkin Duck Hunt and Sinister Sweets Event.

To see more information, click here.
Dragon Vault Update
New wings, a new mount, and items to help enhance, repair, and craft on the go have been shoved into the Dragon Egg. Beginner packages for efficient travelers and spooky new costumes have also landed in the Dragon Vault.
To see more information, click here.
Bug Fixes:
·     Personal Farm information has been added to the Bonus Farm Pass item description.
·     "</html>" text has been removed from Kelly's Purchase/Repair menu after she is befriended.
·    Disconnection from the game no longer occurs after entering a guild site with a very long URL address.
·    Removed some grammatical errors in Friendship quests.
·    Fixed an issue where "War God" and "Legendary Gladiator" achievements were not unlocking for some players.
·    Sorting the 5 Goddess Teardrops and 20 Dreamy Item Protection Jellies 1st Anniversary login event rewards no longer causes blank inventory slots.
System Improvements/Changes:
·    All Ruby, Sapphire, Obsidian, Topaz, and Librium Lustres are now combined to form the Althium Lustre. To see more information, click here.
·    Crystal Sparks and Onyx Sparks (Epic and higher) are no longer class-specific. To see more information, click here.
·    Item Extractor changes:
o     Normal and/or Magic quality items cannot be extracted.
o     Rare equipment: Onyx lustre drops for 100%
o     Epic and Unique equipment: 60% of the drops are Althium Lustres, 40% are Diamond Lustres.
o     The above rules apply to both weapons and armor.
o     When extracting any equipment (including +0 enhancement), 1 to 2 Lustres will drop by default. The higher the enhancement, the more Lustres will drop.
o     For Legend quality items, extracting will return 5% or less of the total enhancing expense.
o     Comet Dust and Sun Powder items can no longer be extracted from the Item Extractor.
·    Nest Drop Changed:
o     Comet Dust will no longer come out of any Gold Chests for all nests.
o     Lustres will not drop as much from the Dragon Nests.
·    Modified the number of times the player can revive in the Sea Dragon Nest:
o     Can now revive in the Sea Dragon Nest 3 times.
o     Can now revive once in Sea Dragon Nest (Hardcore).
·    Item changes:
o     Handmade Apple of Life has been removed from the Dragon Egg.
o     Handmade Apple of Life and other Nest buff items can now be grown on the Farm.
o     Comet Dusts can no longer be exchanged for Spiral and Vortex Geodes.
·    Interface changes:
o     "Backgrounds" settings name has been shortened in the chat box option window.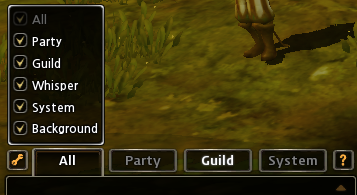 o   "Place here to equip" message appears and equipment slot highlights when selecting an equipable item in the general inventory.

Known Issues:
·    Lotus Marsh NPC pictures do not currently show up in the Friendship Album.