**UPDATE**

This event has ended. All rewards have been distributed.




Do you hear that laughter off in the distance? That's Titan Mach laughing at all the adventurers who are too scared to face him. From November 21st – December 12th, suppress those fears and defeat the stone menace to win a prize to enhance or even craft your equipment.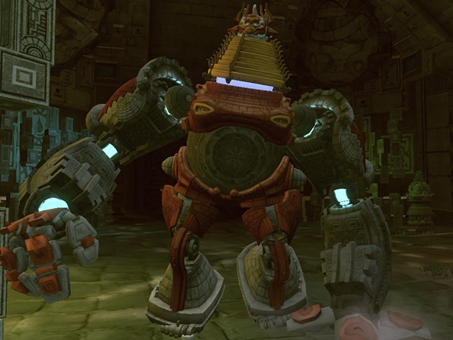 Don't have the Forged Token of Atonement that grants access to the Titan's Nest? If you're Lv. 40-50, log in everyday to receive 1 Forged Token of Atonement for FREE! Use your token wisely and you'll walk away with an Epic Spark to enhance your equipment or some Epic Essences to craft a new one.
A different Epic Spark will be rewarded the first two weeks, so make sure to take down the nest every week to fully enhance your equipment. Take down the nest the final week to receive Epic Essences to craft new equipment.
Details:
·      Date: 11/21 – 12/12.
·      How: Defeat Titan Mach once during the week.
·      Reward: 1 Free Lv. 50 Spark (Epic) for the first 2 weeks of the event, 5 Lv. 50 Epic Essences for the last week.
Seven Forged Token of Atonement items will be handed out starting 11/21, another 7 will be given starting 11/28, and the final 7 will be given starting 12/5.