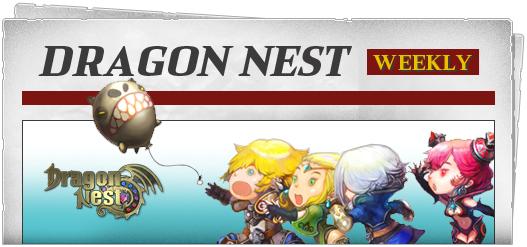 Adventurer's League Board,
December 21, 2012

Greetings David's BFFs,

Happy Holidays!

2012 has been an exciting year for Altera, and it's not over yet! Check out the 12 Days of Altera Event, the return of the Winter Festival, and the Catastrophe Update to help you end the year with a bang. And as we step into a brand spanking New Year, let's take a moment to look back at some of the fun times 2012 held!

On to the reminiscing! I always tear up for this part...


We're 1 Year Strong!

September marked the 1 year anniversary of Dragon Nest, and adventurers came out in droves to celebrate with the GMs. Thanks for making Dragon Nest what it is and supporting us through another year of adventuring!

The celebration was awesome!
Mentorship System

By 2012, adventurers should have had plenty of time to master their skills and scour every town and dungeon in Altera for experience and loot (like me). But there are always new adventurers in need of expert help, so the Mentorship System was added to allow experienced players (like me) to help out new players! Mentors and pupils both get all kinds of gifts and bonuses for participating. I remember when I was a new adventurer, bleary eyed and lost in the world...

See how it works!
Donation System

Kind-hearted adventurers were given the chance to exercise their philanthropy skills via the donation system, and they found that they received more in return than they could ever give! If you're ever in the giving mood, stop by Loffy in Saint's Haven and help out the less fortunate. Personally, I'm always in a giving mood!

Donate to a good cause!
Pets
Can you believe there was ever a time before pets? What would we do without them? Are we really expected to pick up all the loot ourselves!? If you've never brought a pet into battle with you, it's about time you check out all the fluffy, furry, feisty companions available to efficient adventurers!
See why pets rock!
Dire Wolves

Early in the year, adventurers were stuck walking around at a plodding pace. Then, one day in March, the Dire Wolf Mount arrived in the Dragon Egg and that changed forever! Who wouldn't want to ride a feral wolf mount that zips around 70% faster than the fastest adventurers? Just watch out for the teeth... I still haven't figured out how to tame these things.

Experience the speed!
1st ever Guild Rumble

Guilds are known for being competitive, but until April, there was no way to prove which guild truly ruled Altera. That's why we introduced the Guild Rumble, a grueling PvP mode that allows guilds to settle their differences and fight for the crown!

After the dust settled, the West Server's "Tearless" and the East Server's "Legit" stood above the rest and claimed victory at the first ever Guild Rumble! Since then, the rumble has returned several times and new guilds have stepped forward to fight. What will the next Guild Rumble bring?

Look back on the first Guild Rumble!
The Tinkerer

I'm not one to send kids into battle, but when they're equipped with cannons, robot bodyguards, and an army of mecha-quackums...I say why not? The Tinkerer is one impressive, time-travelin' gal, and everyone should try out her unique playstyle!

Tinker away!
Sea Dragon, Titan, Archbishop
2012 was the year of the nest. Many new nests were introduced throughout the year, and countless brave adventurers rose to the challenge of beating back the ultimate baddies! If you need a New Year's resolution, why not vow to take down one of these nests on hardcore mode?
Sea Dragon Nest
Archbishop Nest
Titan Nest
Lotus Marsh
This humid town covered in swamps is one of the most outlandish areas in all of Altera. Moss threatens to overtake the entire town and the tension between humans and the native Dromaji is palpable. But that shouldn't stop you from heading to the marsh to meet the legendary Kasarana!
Step into the marsh!
Steam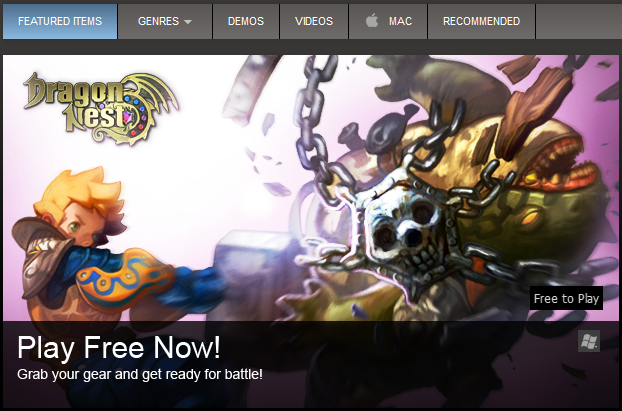 Dragon Nest has expanded to Steam, bringing in a wave of new adventurers and giving people even more ways to play! Thanks to the Steam community for all the support!

Steam!
2012 was truly a great year. I hope you all created some marvelous memories, and I hope you're all ready to step into 2013! Next year is shaping up to be an even bigger, better year for Dragon Nest! You all know there will be tons of events and contests, but I've got a juicy little rumor that you may not have heard:
there's supposedly another new class coming next year...
SHHHH!
David the Great, over and out!