Adventuring isn't all about blood, sweat, and tears. It's also about looking mighty fine while you're out there swinging your axe or tossing fireballs left and right. Standing out on the battlefield requires a certain level of class, and the Dragon Vault is ready to deliver with elegant new wings, accessories, and party costumes!
Dragon Egg Update
The Dragon Egg is getting an infusion of elegance with the new White Elegant Wings and Pink Heart Earrings.
Elegant White Wings (Rare)
Pink Heart Earrings (Magic)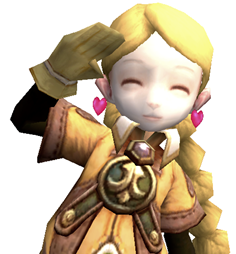 -     The addition of this earring will complete the 5 parts set effects of NX accessories (Magic)
Magic Set effects:

Revamped Golden Egg


The Golden Egg just got even more valuable! Your chances of getting the maximum of 100,000 gold are higher than ever!
-     Price: 1,900 NX
-     Purchase limit: 10 times per character
-     The old drop rate has been modified to give you a higher chance of getting the big drops!

Party Like an Adventurer with New Costumes!
Next time you're ready to celebrate victory, break out the party clothes! These custom-tailored costumes are designed to impress. See? Even the most battle-hardened adventurer can clean up! 
-     Package Price = 19,000 NX (17% Discount)
-     Can be purchased as a package or individual pieces