Looking for a way to set your character apart? Unique ears and tails can do just that, and a selection of them will be free during the New Ear Event! Just log in every day from February 20th to March 21st to stock up on New Ears Gift Boxes and Fortune Cookie Pouches, and complete the Event Quest to choose from a variety of tails. If you're dedicated enough to log in every day during the event period, you'll also get the New Ears Master Display Title!

Log in Event Details:
Date: 2/20 - 3/21
How: Log in during the event period!
Rewards: New Ear Boxes contain a random set of ears and Fortune Cookie Pockets
             contain a random buff item.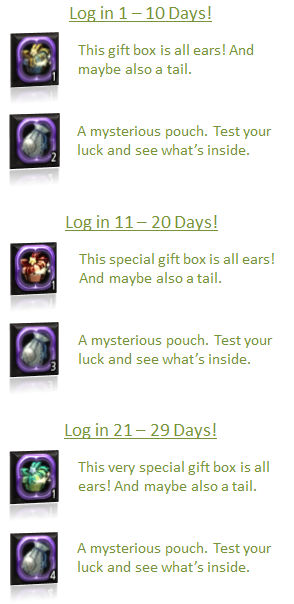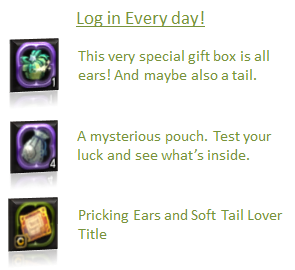 Quest Event Details:
Date: 2/20 - 3/21
How: Talk to Irine to accept the quest.
        Turn in the Tail Exchange Ticket from the New Ears Gift Box.
Reward: Your choice of one tail.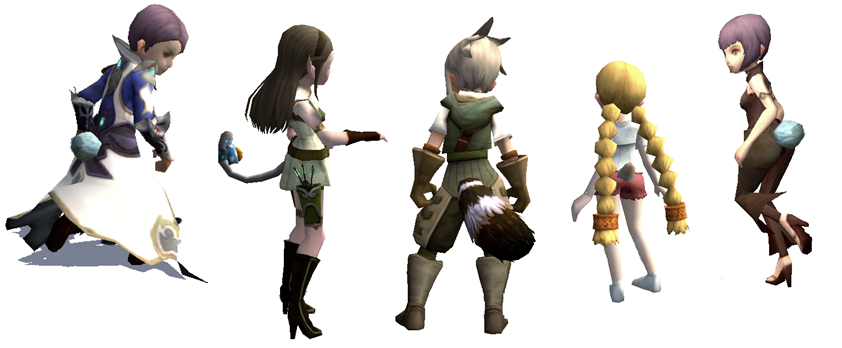 Log in as many days as possible from 2/20 to 3/21 to find the perfect ears and claim the exclusive Event Title!