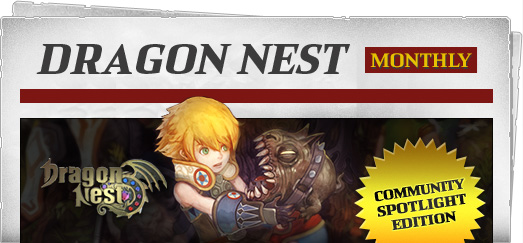 You ready for some juicy gossip? The other day, I caught MistaSparkles and Orchus in Irine's dressing room… trying on her uniform while she was shopping for Halloween costumes! They offered me a stack of Dragon Eggs if I don't tell anyone, so I'm rich n... Oops.

What do you mean, why was I hanging around Irine's changing room in the first place? Don't worry about it. Wouldn't you rather know who pulled the look off better? MistaSparkles's booty tooch sold that miniskirt, but Orchus really worked that hat, so the winner is obviously me.

Anyway, first up in this month's community spotlight is the Macabre Makeover giveaway thread on the Dragon Nest general forums.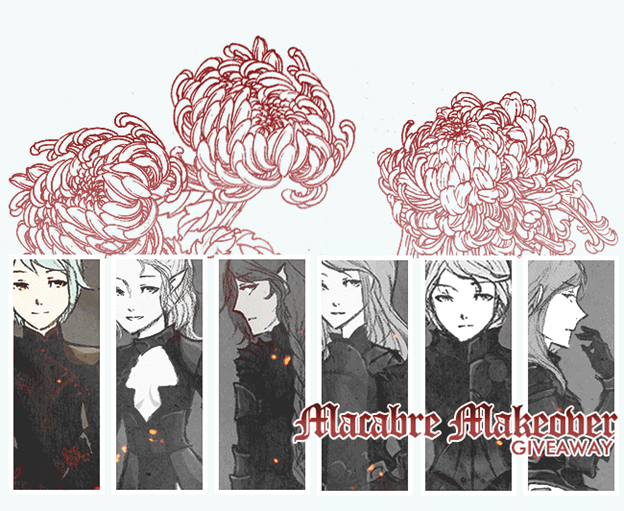 Throughout October, two of our volunteer moderators, Castorre and Ashkendor, are hosting several Halloween-themed events with a ton of goodies. Prizes include drawings, real-life key chains, and many other surprises, so check out their
thread
. I'd put in an appearance, but I'd win everything by super-awesome default, so I'll be magnanimous and give you peons a chance.
Like, a disclaimer: The Macabre Makeover Giveaway is NOT a Nexon-sponsored event, so you'll be playing by Castorre and Ashkendor's rules if you participate.
Next up, Aelphaenis hosted a
"Hottest of the Hot" screenshot contest
on the Dragon Nest general forums. The contest is over, but the submissions were wicked hawt, almost as hawt as me, so check them out.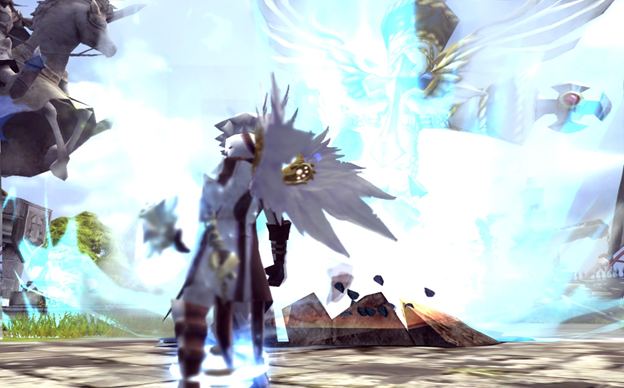 Folks are still posting more screenshots for funsies, so you can post some too.
Last but not least, Felemoth's Altera's Heroes fanfic is really taking off. Back in May, Felemoth asked the Fan Creations forum for volunteers to be in her story, and she's been faithfully posting new chapters ever since. (Felemoth, if you aren't female, YOU ARE NOW, because the great David hath dubbed thee so!)

The story started out cute and hilarious, but things have taken a turn for the epic, so take a peek at how she's portrayed your fellow Dragon Nest adventurers. Requests to be one of the heroes have closed, but she may have spots open for villains (and the villains are badass)!
That's it for this month's Community Spotlight. If you missed it, I wrote an awesome article last month, too. See you in November, rookies! In the meantime, I'll be scouring the forums for new things to feature... and sneaking into Irine's closet to try on her high heels...