[Update]
Due to the excessive rarity of some items (and potential non-existence of some - we blame time adventurers), we have changed the requirements the Archer (Angel Ring), Cleric (Cross Necklace), Sorceress (Broken Igniter), and Tinkerer (Deadly Poison Bottle). Please see the updated list below for current reward criteria.
Looking for some extra excitement this summer? There's nothing better than a good old fashioned scavenger hunt, and now Dragon Nest is hosting its very own! Steam power is all the rage in Altera these days, and the finest scientists in the land are now seeking parts for their contraptions. For two weeks you'll need to find steampunky items all over Altera. Each class will have a different list of items to track down, and if you find them all by the end of the event, you'll be rewarded handsomely.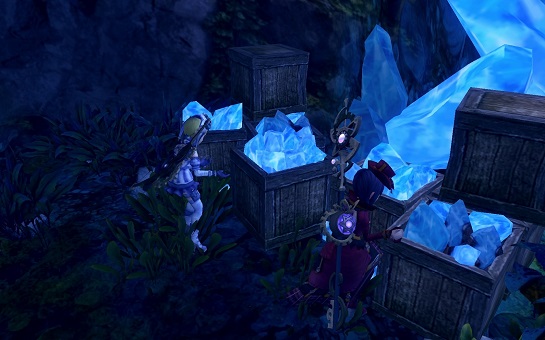 So break out those magnifying glasses, Alterans. You'll need to look under every nook and cranny to win!
Dates: July 2 - July 15
Details:
Collect the minimum required number of each item for your class of choice before the end of the event period to receive awesome prizes, valued at nearly 10,000 NX!
Note that you will be rewarded on a
class-by-class basis for completing the item requirements.
Find all the items for both your Kali and Warrior and both will receive the rewards! Make sure to have the required items in your inventory during the maintenance on
July 16!
Scavenger hunt item requirements for each class are as follows:
Archer
- 4x Struggle for Survival, 4x Spiky Manicure, 2x Swift Thief's Mask, 4x Flower Pendant, 4x Lingering Hopes
Angel Ring
Cleric
- 4x Shield Hilt, 4x Talisman of Healing, 2x Ocean Colored Life Stone, 4x Cast Iron Seal, 4x Stylish Cape
Cross Necklace
Kali
- 4x Protection Talisman, 4x Reaper License, 2x Unknown Page, 4x Dream Crystal, 4x Vault Key
Sorceress
- 4x Gem Ornament Kit, 4x Chaos Fragment, 2x Broken Lens, 4x Smooth Feather Pen, 4x Explosives Remote
Broken Igniter
Tinkerer
- 4x Formaldehyde, 4x Contaminated Blood
Deadly Poison Bottle
, 2x AI Chip, 4x EM Core Chip, 4x KK-37 Chip
Warrior
- 4x Old Headband, 4x Cordyceps Militaris, 2x Toothless Blade, 4x Quality Wrist Guard, 4x Pouch of Screams
Rewards:
-1 Talisman Expansion Slot (30 Days)
-1 Crest Expansion Slot (30 Days)